Join our team
Do you want to be our colleague?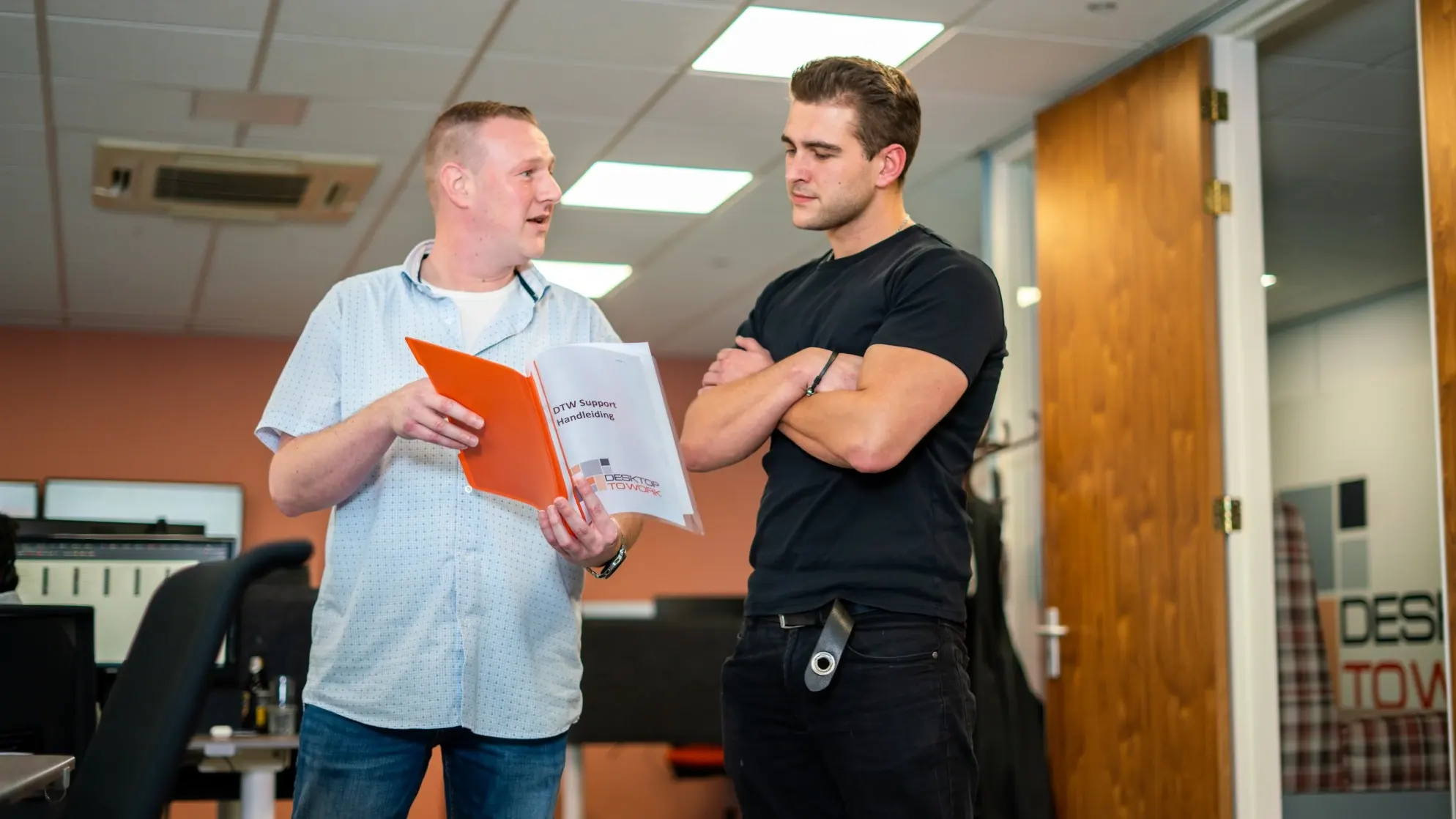 DesktopToWork believes that ICT can be simpler in a constantly changing world. ICT systems should always work as a tool, relieving entrepreneurs and employees. This way, the entire organisation can focus on its own work. Working independently of place, time and device can enable people to be more productive and happier. Turning something special into something ordinary, or turning something ordinary into something special.
Join our team
Why DesktopToWork?
1 team, 1 task
We work together with fun, ambition and flexibility. Join our ambitious team, we are waiting for you at the table tennis tournament!
Learning and developing
In our workplace, there is always room for development and advancement opportunities. Become the best version of yourself at DesktopToWork!
Work towards success
Every working day, our team is busy making the world a little better. This ICT can do better in this digital world that is constantly changing. Will you join us?
Vacancies
Respond to a vacancy

We are looking for System Engineers! Do you think it is cool to work as a System Engineer within all aspects of our complex and very challenging platform and are you the one who can manoeuvre this? As a System Engineer, you will be responsible for optimising and managing multiple client environments. As a person, you are communicative and willing to dive into technology …
Bachelor's degree and demonstrated work experience, in the field of ICT / Automation;
Knowledge of Microsoft365 (Microsoft Azure, Active Directory, SharePoint, Citrix and Xenserver and/or Windows Server would be a plus);
You are stress resistant and you have a high sense of responsibility.
View this vacancy